November 9, 2022
@
7:30 pm
–
8:30 pm
UTC+0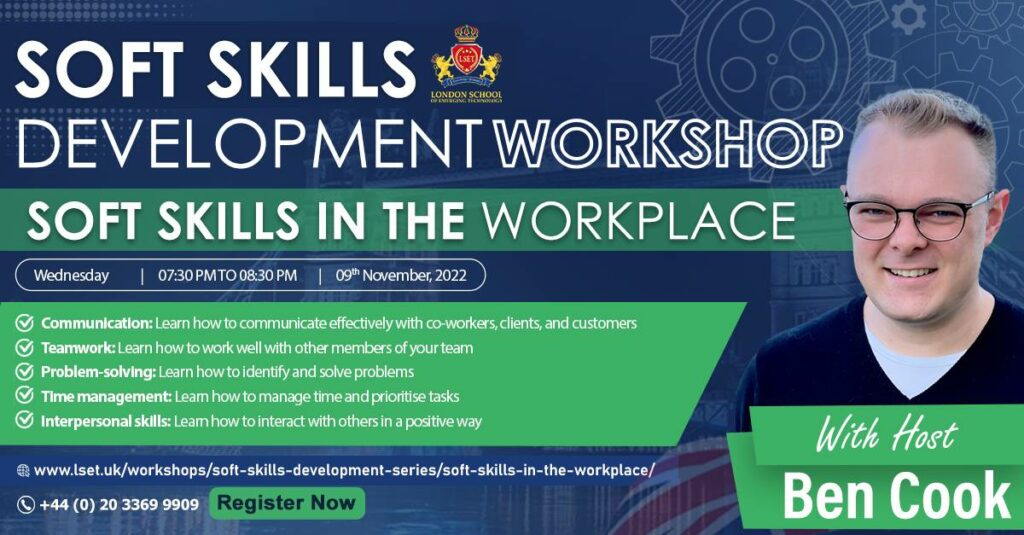 Workshop Has Ended
What Soft Skills Do Employers Really Look For In Potential Employees?
Today's workforce is more competitive than ever before. With the rise of digital technologies and on-demand platforms, job seekers have more opportunities than ever to find work. However, with so many applicants from various backgrounds, companies are more selective than ever when hiring new employees. Todays employers value 'soft skills' more than technical abilities when making hiring decisions. In this session you will learn about the importance of soft skills in the workplace, different types of soft skills and their impact on your career, why employers value them so much, how to develop your own soft skills, and examples of common soft skills used in the workplace. You will also leave with resources to continue developing your own soft skills after this session!
Communication: The ability to communicate effectively with co-workers, clients, and customers is crucial in the workplace.
Teamwork: Being able to work well with others is an important soft skill in any workplace.
Problem-solving: The ability to identify and solve problems is a valuable soft skill in any career.
Time management: The ability to manage time and prioritize tasks is an important soft skill in the workplace.
Interpersonal skills: The ability to interact with others in a positive way is an important soft skill in any career.
£10.00
Non LSET participants are required to buy tickets to attend the workshop
LSET Social Club
+44 (0) 20 3369 9909
admission@lset.uk
LSET Existing Students or Alumni
All workshops are free for the LSET students and alumni