November 16, 2022
@
7:30 pm
–
8:30 pm
UTC+0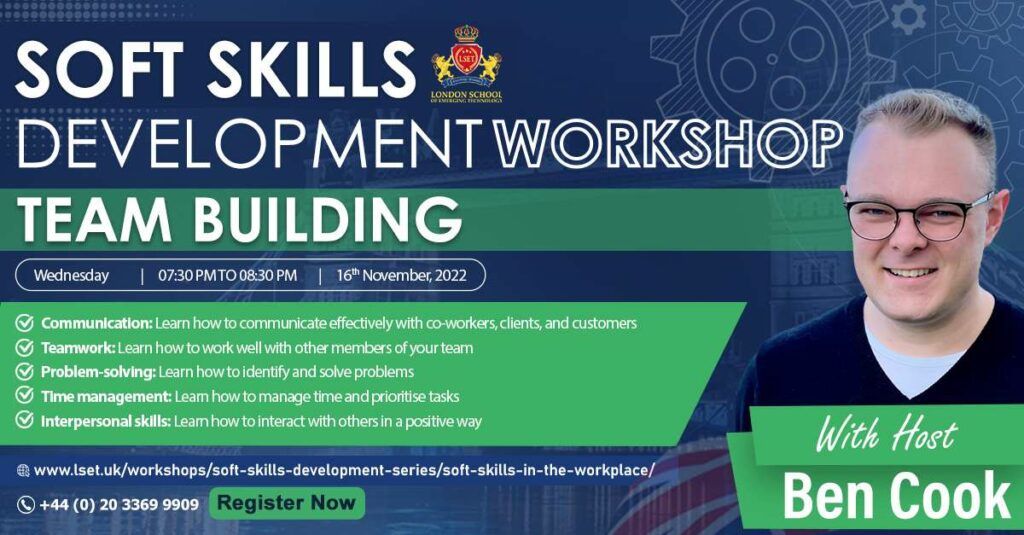 Workshop Has Ended
What is Team Building And How It Can Benefit Your Business
You know that team-building activities are important, but figuring out how to implement them in your work life can be challenging. What is the best way to conduct team-building activities when you have a busy work schedule? Perhaps you have limited resources and cannot take your employees outside the office. Maybe you do not have time to book an expensive hotel meeting room for an extended period of time. How can you make sure that everyone gets out of this experience with new friends and skills learned? We all understand the importance of teamwork in the workplace, but there are plenty of people who don't have co-workers they trust or even like very much. That's why team-building workshops are so great! They combine learning and social activities in a contained environment where everyone feels safe being themselves while also feeling challenged. It's perfect!
Communication: The ability to communicate effectively with co-workers, clients, and customers is crucial in the workplace.
Teamwork: Being able to work well with others is an important soft skill in any workplace.
Problem-solving: The ability to identify and solve problems is a valuable soft skill in any career.
Time management: The ability to manage time and prioritize tasks is an important soft skill in the workplace.
Interpersonal skills: The ability to interact with others in a positive way is an important soft skill in any career.
£10.00
Non LSET participants are required to buy tickets to attend the workshop
LSET Social Club
+44 (0) 20 3369 9909
admission@lset.uk