Sam Thomas, the famous composer, producer and session player with immense fan following and subscriber count on YouTube, has sung and composed the melodious theme song for the London School of Emerging Technology. The song identifies and points out the principles and philosophy of the institution. This melody is sure to resonate with every student or professional who wants to stand out amongst the crowd and become an emerging game-changer.
The lyrics of the song are as follows:
Stand up and let your voice be heard
Your song you sing
Will resonate across the world
Stake your claim upon this earth
To live a life of music
However you may choose it
We are the game-changer, we are the LSETer
Stand up and let your dream be known
Find your way take your place and call this home
wherever you will go
live a life of music
however you may choose it
we are the game changer
we are the LSETer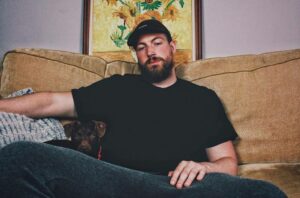 LSET encourages its students to follow their dreams and promises to assist them in every turn of their path. This song is a dedication to all the students and professionals who are willing to take up challenges to stand out and become pioneers of the next generation.
Composed with sheer brilliance, this Theme Song is sure to take the brand name of the institution to heights. For all the new students, the song will be a motivational drive to build in the morals that will take them places and allow them to fulfil their passion.